With phones and tablets ruling today's technology world, the skill of touch typing (i.e. using muscle memory to type from the home row position) almost feels like a lost art. However, as students perform increasing amounts of work on Chromebooks, teaching proper keyboarding techniques is essential for our students to use this technology effectively.
As an occupational therapist, I have worked with many students on their keyboarding skills over the past several years, and I'm going to share my most effective approach for teaching touch typing with you.
First, choose a keyboarding program. While there are many free typing programs available online, my top recommendation is Dance Mat Typing. You can find it at HERE! It is a free typing program designed for children ages 7-11, and it consists of twelve total typing "stages," with fun characters and animations for each typing level. I like this typing program because each stage consists of a review from the previous lesson, and each stage also introduces a new letter for both the left and right hand. A keyboard is shown on your computer screen, so if you cover your students' hands while they are typing, they can still use the screen as a visual cue to locate a letter, rather than look down at their hands.
Once you have selected a typing program, set a consistent time for your students to practice their keyboarding skills. Try aiming for at least 20 minutes or more of typing practice per week. In order to see progress, it is important that a specific time slot for typing is scheduled each week, rather than practicing "as extra time allows" (because we all know how easily that time gets away from us)!
Before your students start a new lesson, have them fill out an empty keyboard diagram with the letters they learned from the previous lesson. I often highlight the letter boxes that need to be filled in as a visual cue.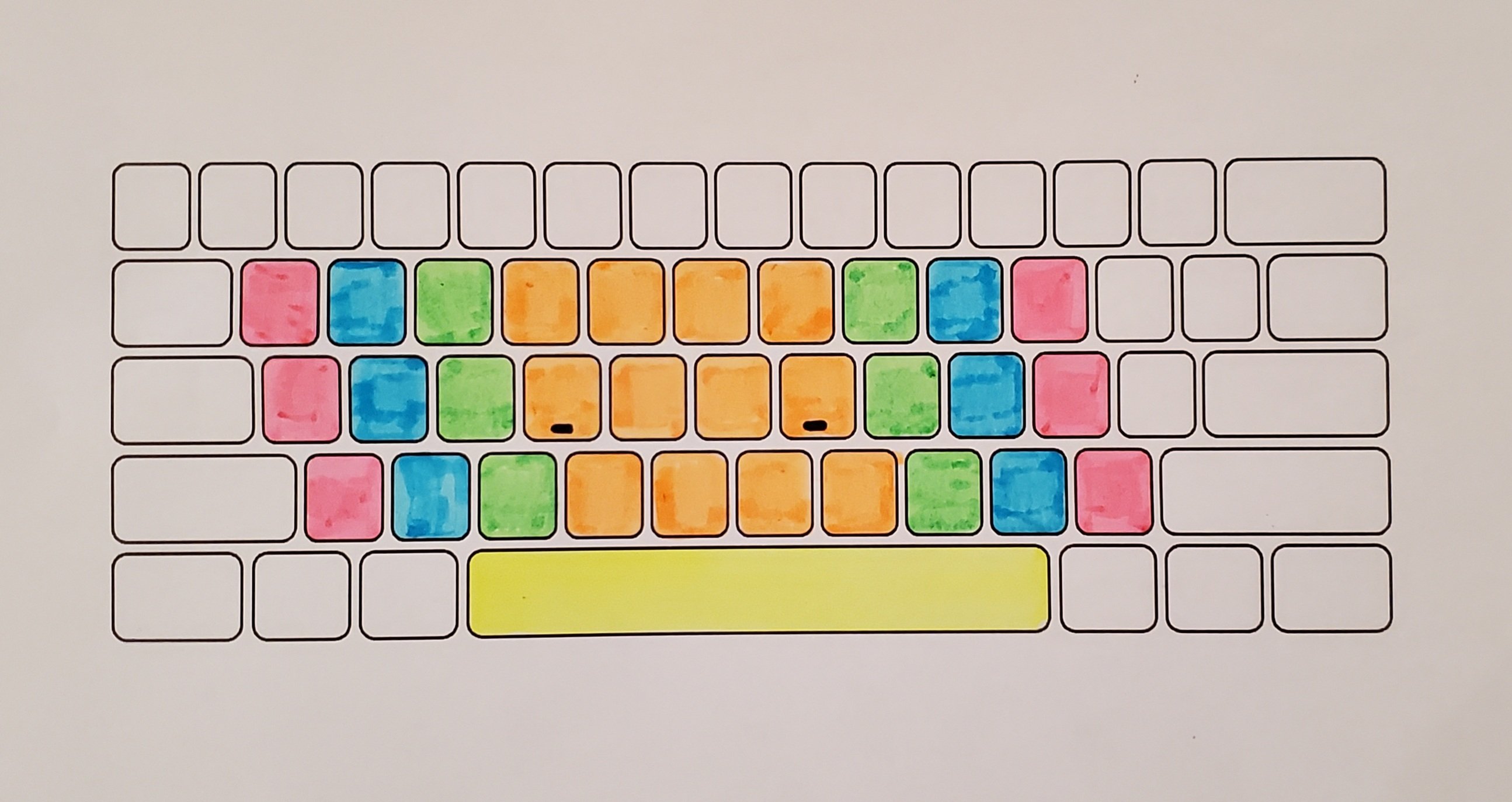 Another worksheet that helps students remember the location of letter or punctuation keys is a picture of a hand diagram. Students record the letters or punctuation marks that each finger is responsible for typing within the corresponding color section.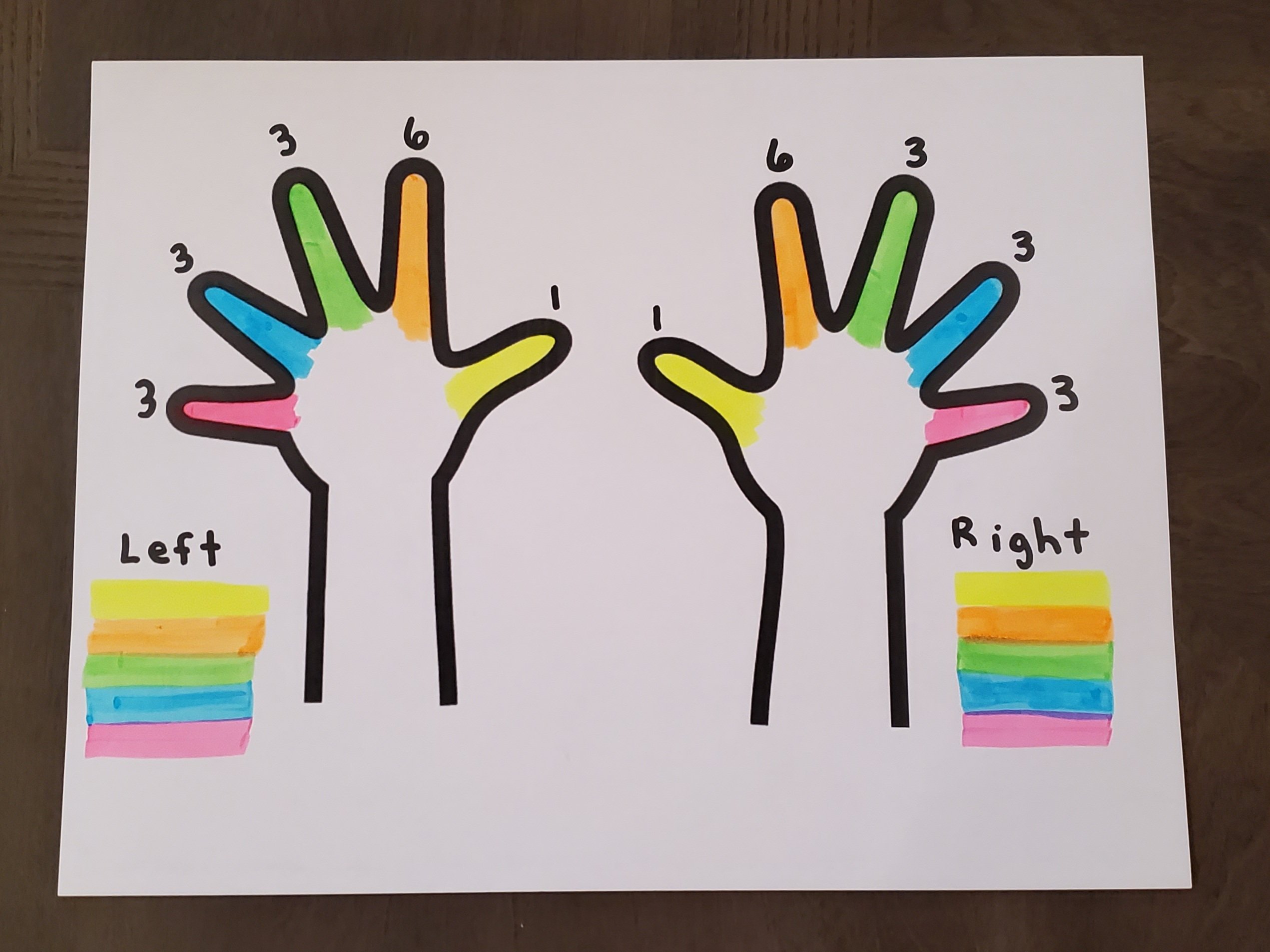 Once your students complete their typing program (including shift keys and basic punctuation), you have to check out Nitrotype.com. Students create a free profile and race against other students around the world in real time. *Please check your district's privacy policy, or with your IT department before creating profiles for your students or allowing your students to create profiles. All of my students who have tried Nitrotype want to race over and over again! (Fair warning, once you visit Nitrotype to give it a test run, don't be surprised if you want to keep racing again and again, too)!
By using a combination of consistent typing practice via free web programming, completing letter identification worksheets, and playing motivating typing games, your students will quickly learn the valuable skill of touch typing, which will benefit them throughout their years in education and beyond.
About The Author

Tahnee earned her Masters Degree in Occupational Therapy from the University of Illinois at Chicago in 2010. She has worked with the pediatric population in the school setting since 2010 and in the outpatient clinic setting since 2013. Outside of work, Tahnee enjoys spending time with her husband, Nathan, her daughter, Zoe, and her dog, Ruthie.