Apps, iPads, and the internet, oh my! In today's society, technology is everywhere. Students are often expected to complete assignments, take tests, and video conference online. The demand for these tasks have risen, especially in the era of COVID-19 and online learning. When it comes to integrating technology in therapy, it may seem overwhelming with the amount of options. However, with some research, you can find some that fit your specific population and age.
Here are a few options that I use:
Little Bee Speech Apps - Flash cards that break down each sound by word position and increasing complexity. (Paid App)
Keezy - Audio records students and allows for playback. This app has endless possibilities. It can be used for students to listen to their own speech sound production or for sequencing. (Free App)
YouTube - Short video clips can often engage students. They provide for a variety of speech and language targets. Silent clips allow for the student to make their own dialogue, sequence events, and retell what they saw. Videos should always be viewed ahead of ensure that the content is appropriate. (Free Website and App)
Visual Schedules/Timers - Visual schedules are great for a variety of ages. They allow the student to see what task is coming next. (Free and Paid App options)
Additionally, game apps can be used as reinforcement for after, or during, the session if a student finds it motivating. There are so many great tools that can be utilized through technology that often make planning and executing therapy easier as well.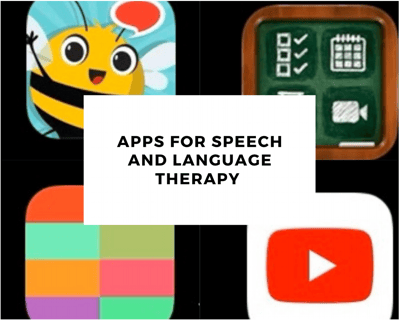 About The Author

Hannah Greeling is a speech-language pathologist who works in the school setting. Her current population consists of students in early childhood through 2nd grade. However through her previous experiences, she has worked with children ages 2-15. She enjoys the diversity that speech pathology brings and hopes to share strategies and ideas to help facilitate communication with your students. She received her undergraduate degree in Communication Disorders and Sciences from Eastern Illinois University and her masters degree in Speech-Language Pathology from Southern Illinois University Edwardsville.