It's that time of year again, back to school season. A new school year can be exciting and hold a variety of new challenges. Everyone has their own way of prepping before the school year. In order to start off my school year on a great note, here are a few things I do in order to get ready for the school year.
First, I look over my caseload and try to get an idea of what students I have, their goal areas, and how many minutes they receive services. This helps me with planning and scheduling later on.
In the beginning of the school year, I like to touch base with all my collaborating teachers and additional support staff in order to establish a good working relationship. Teachers are with the students more throughout the day, and know the student well. You often work together to decide what is best for the student, discuss how their speech and language is affecting their classroom performance, and implement goals together.
Next, I like to look ahead at what continuing education credits I may need. SLPs can obtain CEUs through a variety of platforms, whether that be online or in-person. CEUs are crucial for SLPs in order to keep up to date with licensure, as well as gain more information on the latest therapy techniques or in areas that benefit your caseload.
In addition, I also try to prep a few materials for the first week or two of therapy. This allows me to focus more of my time on reviewing my students and scheduling, rather than worrying about what items I'll be using the first week.
The last tool I utilize for the new school year is an important one: confidence (and coffee). The beginning of the year may seem overwhelming at times, but you have to remember that you got this! You have spent countless hours in school gaining information for your students, have had several experiences through graduate clinicals, and have work experiences as well. You work hard in order to be the best SLP for your students!
I hope these tips provide a starting place for you to begin your school year. Happy 21-22 school year everyone!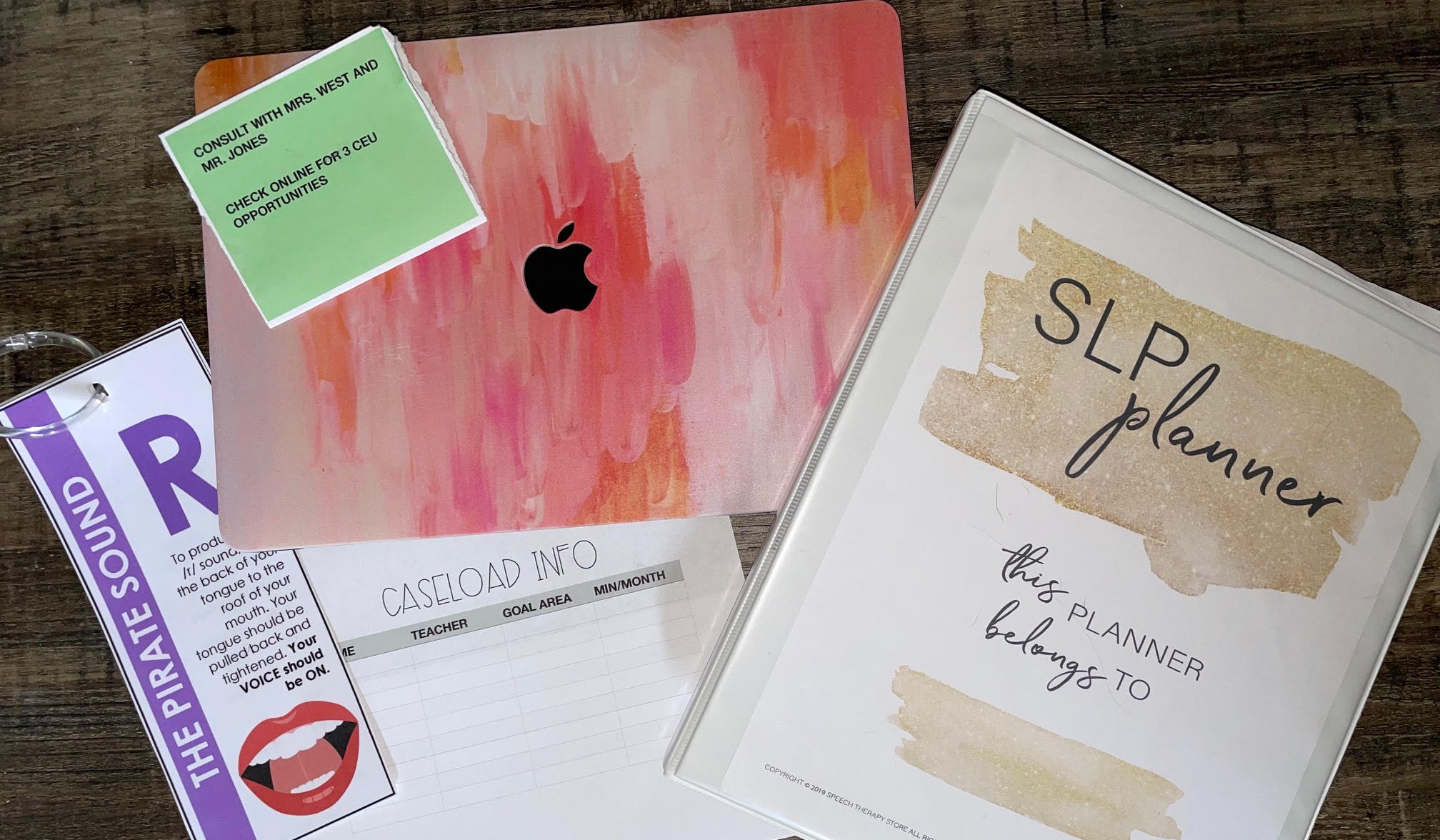 About The Author

Hannah Greeling is a speech-language pathologist who works in the school setting. Her current population consists of students in early childhood through 2nd grade. However through her previous experiences, she has worked with children ages 2-15. She enjoys the diversity that speech pathology brings and hopes to share strategies and ideas to help facilitate communication with your students. She received her undergraduate degree in Communication Disorders and Sciences from Eastern Illinois University and her masters degree in Speech-Language Pathology from Southern Illinois University Edwardsville.